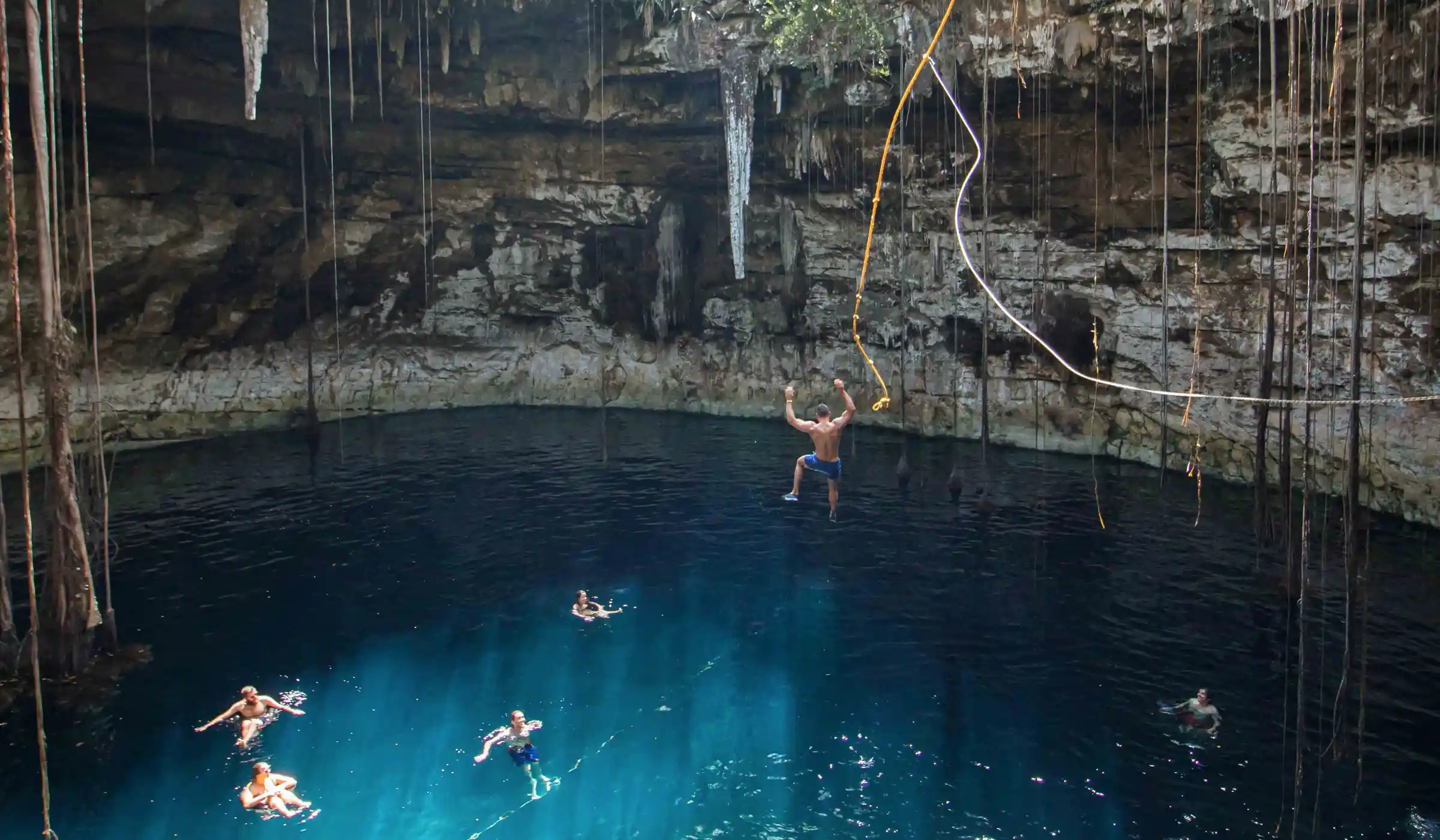 WHAT SHOULD I KNOW ABOUT GOLDEN PARNASSUS IN CANCUN
Do you offer transportation to Cancun International Airport?
We do not offer free transportation to the airport. However, we can assist you with a transportation option at an additional cost. For more information, please contact guestservice@goldencancun.comfor more information. Due to circumstances beyond Golden Parnassus' control the time to get to the airport is 2 hours or more, we advise you to leave early.
Is reservation and dress code required for restaurants?
It is necessary to verify this information with Concierge during your stay. The opening hours and times of each restaurant may vary. Formal attire is required to attend our Shangri-La restaurant.
Do you offer vegan options?
Yes, vegan, vegetarian and gluten-free options are available on our restaurant menus. Please ask your waiter for more information.
What are the service hours of our bars?
Our bars are open from 11:00 a.m. to 1:00 a.m. You can see the breakdown here: Dolphin Bar: 11:00 a.m.to 5:00 p.m. Tiki Bar: 11:00 a.m.- 1:00 a.m. Beer Garden: 11:00 a.m.to 10:30 p.m. Sixtie's: 5:00 p.m.to 1:00 a.m.
Is it possible to book tours and excursions inside the hotel?
Yes, we have a tour agency inside the hotel with which we have an agreement to visit the main tourist attractions in the area. You can book directly upon arrival, or request information in advance at info@goldencancun.com
Do you offer currency exchange service?
Yes, exchange is available for US/Canadian Dollars/Euros/Yen at the front desk.
No pets are allowed in our hotel.
Is smoking allowed in the hotel?
Our hotel is 100% smoke-free, according to the new tobacco laws issued by the federal authorities smoking is not allowed on the premises.
Can I request an early check-in or late check-out?
Yes, it is possible, subject to availability and at an additional cost.
Is it possible to pre-check-in?
Yes, it is possible to make a pre check-in. This can be done online through our official website and will allow you to save time upon arrival.
Is a guarantee required at the time of check-in?
For stays longer than two days, a guarantee of $200 USD in Visa or MasterCard credit card is requested for any additional expenses within the facilities that are not contemplated during your stay, which is canceled upon departure if not used.
Can I receive visitors at the hotel?
If you wish to receive a visit, we offer Day Pass and Full Day Pass options subject to availability. Please ask at the front desk for current rates.
Yes, we offer a free network for the use of our guests.
What is the voltage you handle?
We offer 110v voltage. We do not have adapters for conversion to European current. We suggest that you pack an adapter in your luggage or purchase your own upon arrival.
What documents are required at check-in?
An official ID is required per guest and the payment of the current environmental sanitation tax, issued by the government authorities. Approximately $4 USD per night, subject to change.
Yes, free parking is offered for our guests inside the hotel, subject to availability.
Do you offer wedding services?
Yes, we have a specialized romance team that can assist you in planning the wedding of your dreams. If you would like to receive personalized information and assistance, please contact scsantarosa@goldencancun.com
Subscribe to our
newsletter