We invite you to experience one of the most exclusive dinners in our Shangri-La restaurant in Cancun. This place represents our gourmet gastronomic proposal, where the requirement of formal attire is necessary to maintain the select and refined atmosphere that permeates the entire dining room. In every detail, no matter how small, special attention is paid to offer you a unique and unforgettable culinary experience.
In our restaurant in Cancun you will enjoy the best international specialties with an innovative and contemporary touch. Each dish served at your table is prepared with the finest ingredients and cutting-edge culinary techniques. In this way, you will savor a fusion of flavors that will transport you to the most exotic places in the world.
Opening hours:
Dinner: 6:00 p.m. - 10:00 p.m.
DISCOVER OUR MENU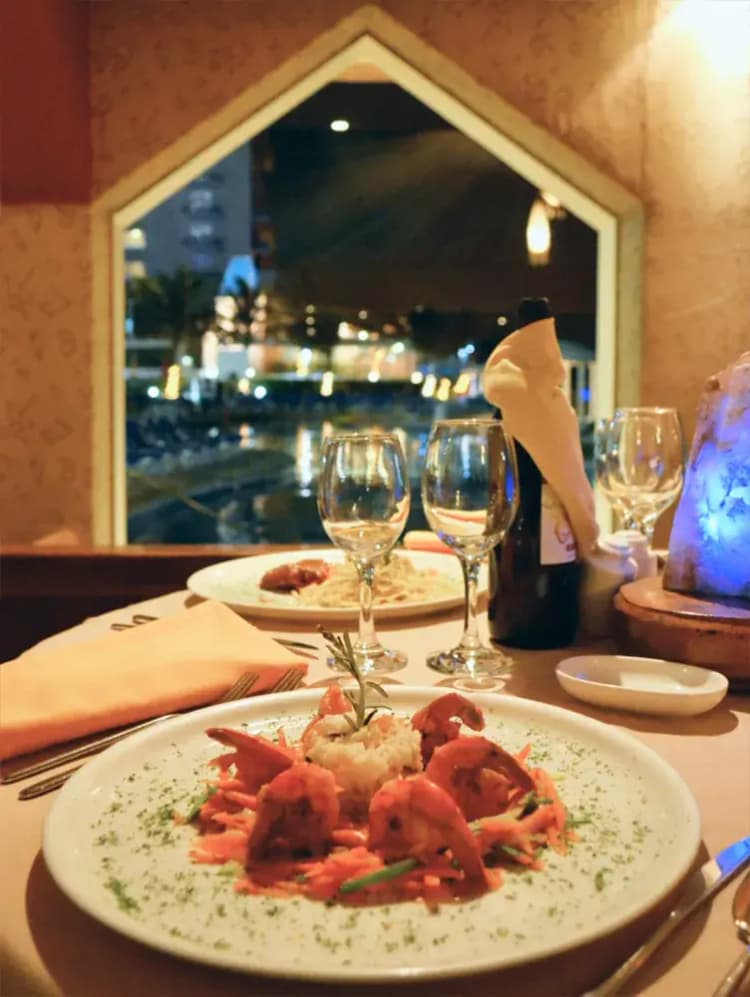 The taste of Golden Parnassus
The perfect flavor for you
The taste of Golden Parnassus
The perfect flavor for you
Subscribe to our
newsletter