RESTAURANTS IN CANCUN ALL INCLUSIVE HOTELS
Our Paradise restaurant is an exclusive place that combines the best of Italian, Japanese and Mexican cuisine. This buffet restaurant is located in a privileged location with a breathtaking view of the beach, making the dining experience even more exceptional.
The gastronomic service at Paradise is magnificent, so you can enjoy specialties from each of the three countries with a touch of innovation and tradition. In this way, you will be able to experience flavors that will take you from one place to another, offering you unique and unforgettable sensations that will stimulate your senses.
Opening hours:
Breakfast: 06:00 am – 11:30 am
Lunch: 12:30 pm – 4:00 pm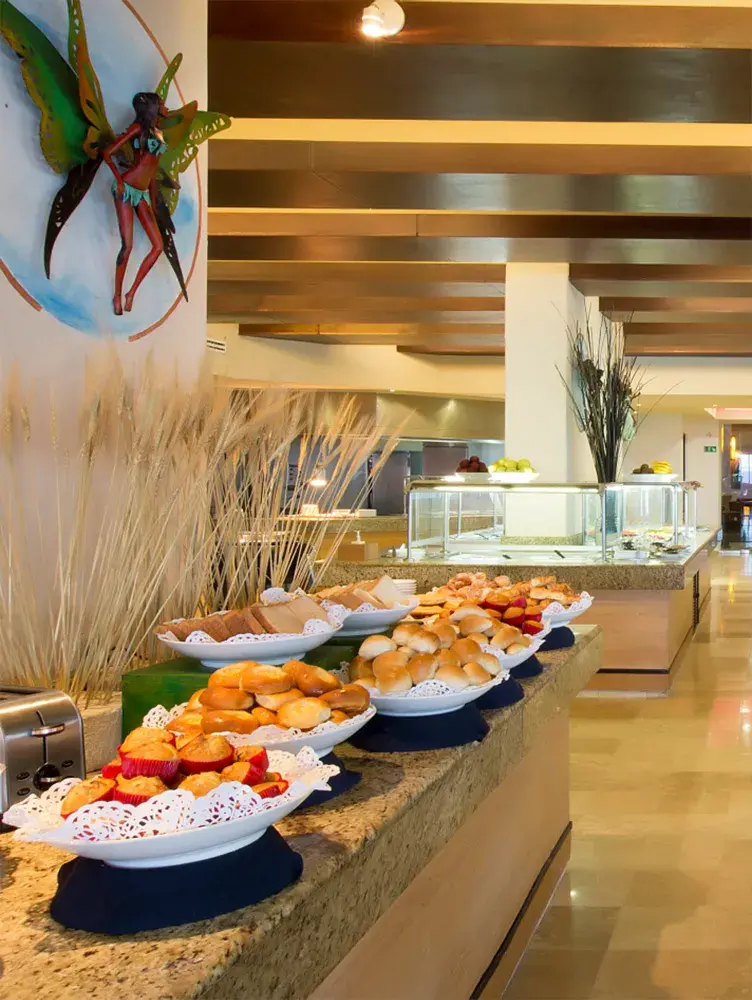 The taste of Golden Parnassus
The perfect flavor for you
The taste of Golden Parnassus
The perfect flavor for you
Subscribe to our
newsletter