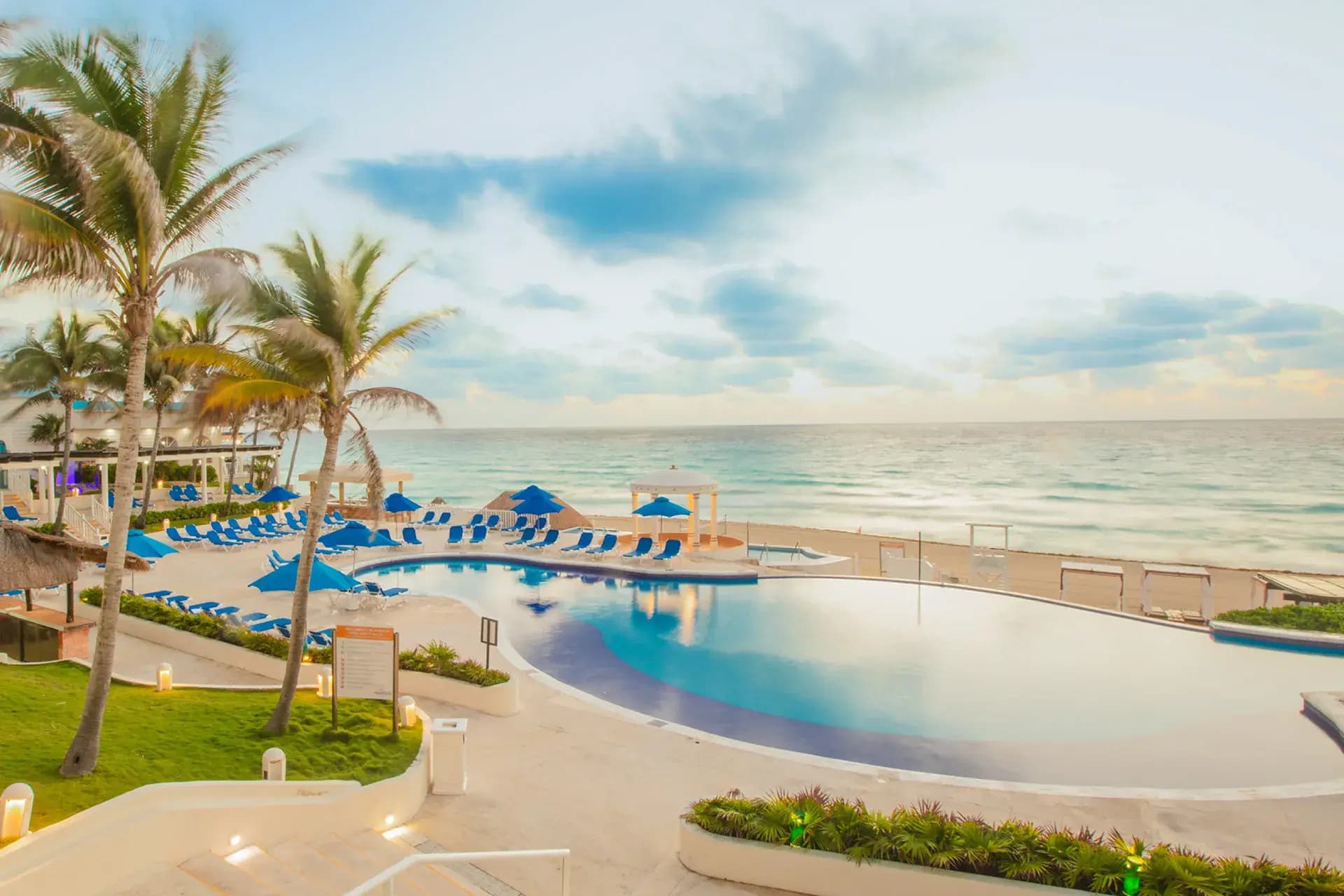 Golden Parnassus All Inclusive Resort & Spa
Our 3 star all-inclusive hotel in Cancun:Golden Parnassus is in a privileged location in Cancun, on a little-explored beach that lies between the Nichupte Lagoon and the Caribbean Sea.
Golden Parnassus offers a wide range of special services and amenities, such as comfortable rooms with private balconies and breathtaking views, 24-hour room service, luxurious amenities, swimming pool, outdoor Jacuzzi, lighted tennis court, fitness center, spa area with treatments, theater, and entertainment for adults, and many other services.
If you want to book an adults-only resort in Cancun, do not hesitate to do it through our official website, we are waiting for you!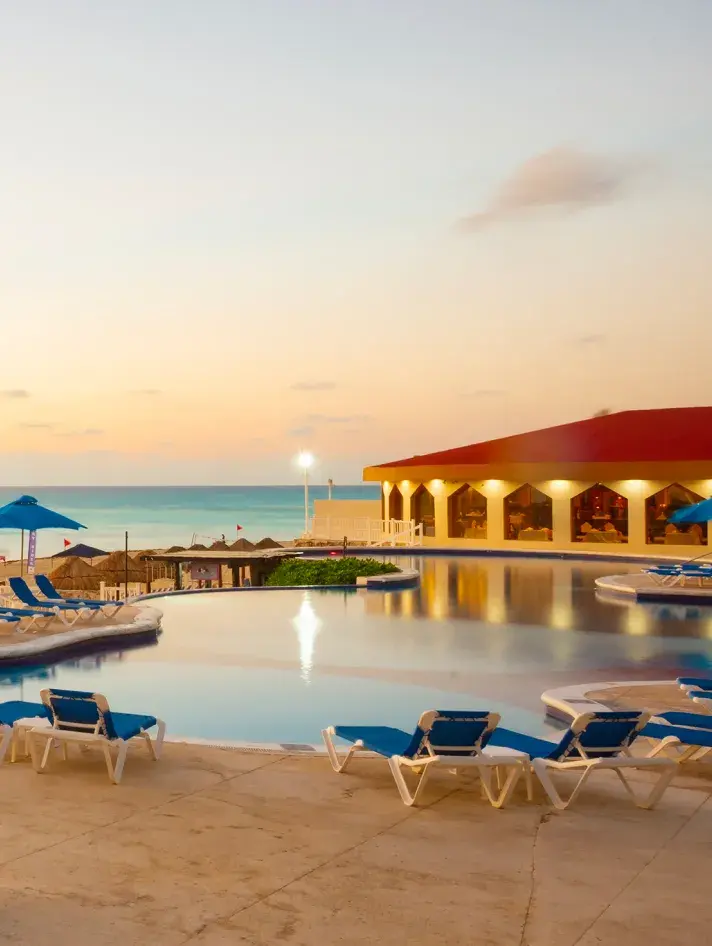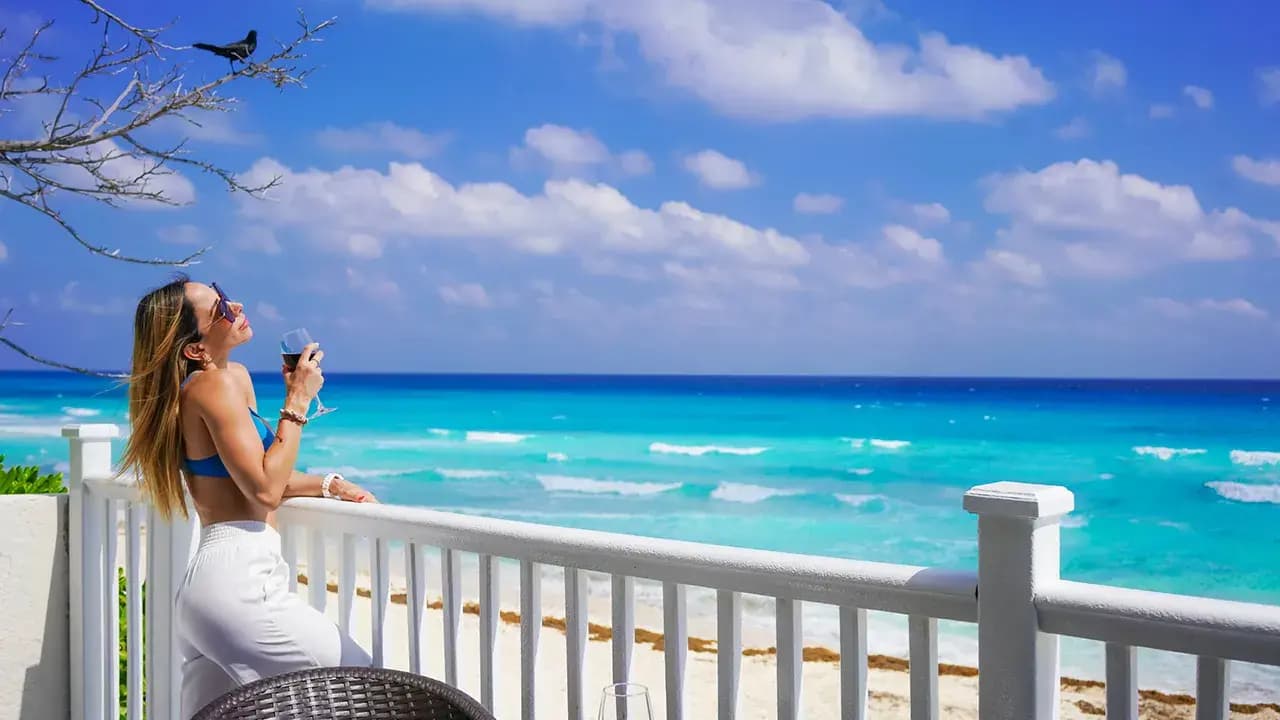 Our adult only All-Inclusive Resort
Explore the magic at
Meet the facilities of your all-inclusive hotel in Cancun, Golden Parnassus, an all-inclusive hotel for adults only with exceptional facilities.
If you are a food lover, we have themed restaurants that will take you to live an unforgettable gastronomic experience. Do you feel like cooling off? We have a swimming pool that you will love. We also offer wellness activities, so you can feel renewed and full of energy. In the evenings, you can enjoy our nightly shows that will leave you wanting more. At Golden Parnassus we make sure you have an unforgettable vacation, we hope to see you soon!
SWIMMING POOL
Swimming pool
Want to cool off from the warm Caribbean sun while enjoying a carefree vacation in Cancun? At our all-inclusive hotel, we invite you to dive into our resort's relaxing, crystal-clear pool.
With a privileged beachfront location, our pool is the perfect place to enjoy a fun-filled day in the water.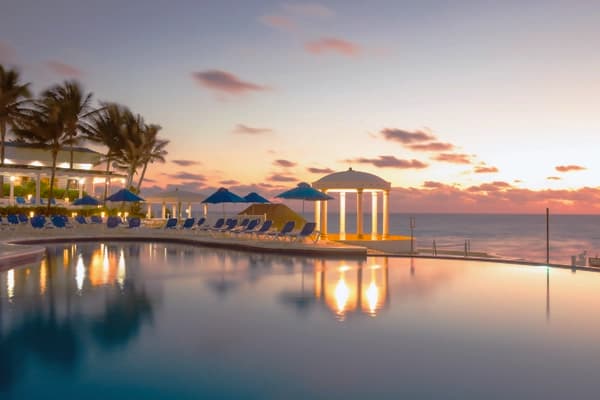 Delight in Exclusive Amenities
Create Unforgettable Moments
At Golden Parnassus Resort & Spa, our main goal is to make you feel at home during your vacation in Cancun. But not only that, we want to provide you with an unbeatable experience that you will remember forever.
From the moment you arrive at our all-inclusive hotel in Cancun, you will have at your fingertips experiences made especially for you. Get to know some of them here.
Parnassus Beach Beds
Can you imagine enjoying a delicious meal and drink while relaxing in a comfortable bed on the beach? At Golden Parnassus Resort & Spa, we have created the Parnassus Beds, an exclusive experience for you to enjoy your Cancun vacation to the fullest.
Our Parnassus Beds are beach beds specially designed to provide you with a unique and relaxing experience on the beach, including a beach waiter service that will be available to attend to all your needs while you enjoy the sun and the sea breeze. You will be able to choose delicious dishes and drinks from our menu for you to enjoy without having to worry about anything else.
Romantic Dinners
At Golden Parnassus Resort & Spa, we offer you a unique and unforgettable experience that will make your night truly special.
Our romantic dinners on the beach are designed to create a magical and cozy atmosphere, with candles, flowers and the sea breeze as a backdrop. Our exclusive menu is specially designed to suit you and your partner's tastes.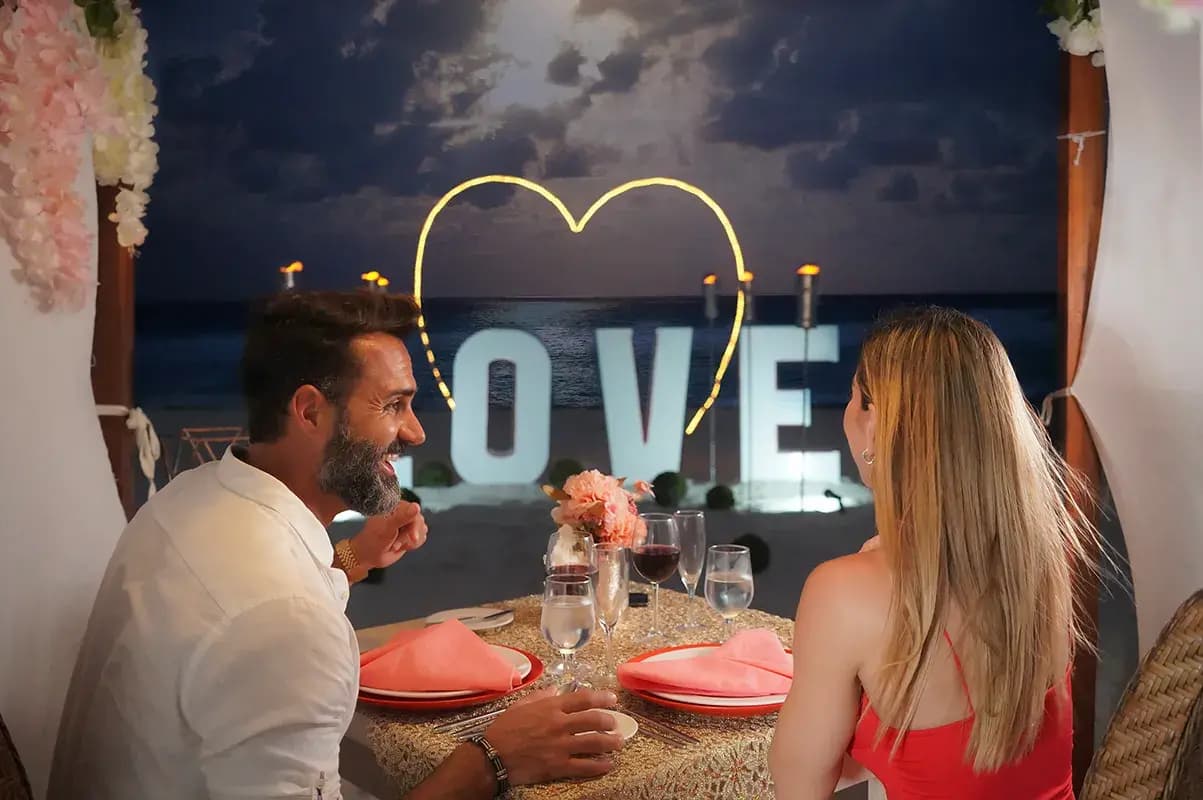 Parking
Tennis court
Galaxy Theater
Old Barn Restaurant
Reception
Bell Boys
Elevator
Tour Operator Reception desk
Convenience Store
Concierge desk
Best Day Travel Agency
Craft store
Sixties Bar
La Crepería
Jewelry store
Oriental Restaurant
Hammocks
Pier 12 Restaurant
Aquaworld / Towel Bar
Snack Breeze Restaurant
Paradise Spa & Gym
Shangri-Lá Restaurant
Tiki Bar
Gazebo
Dolphin Bar
Hospitality Area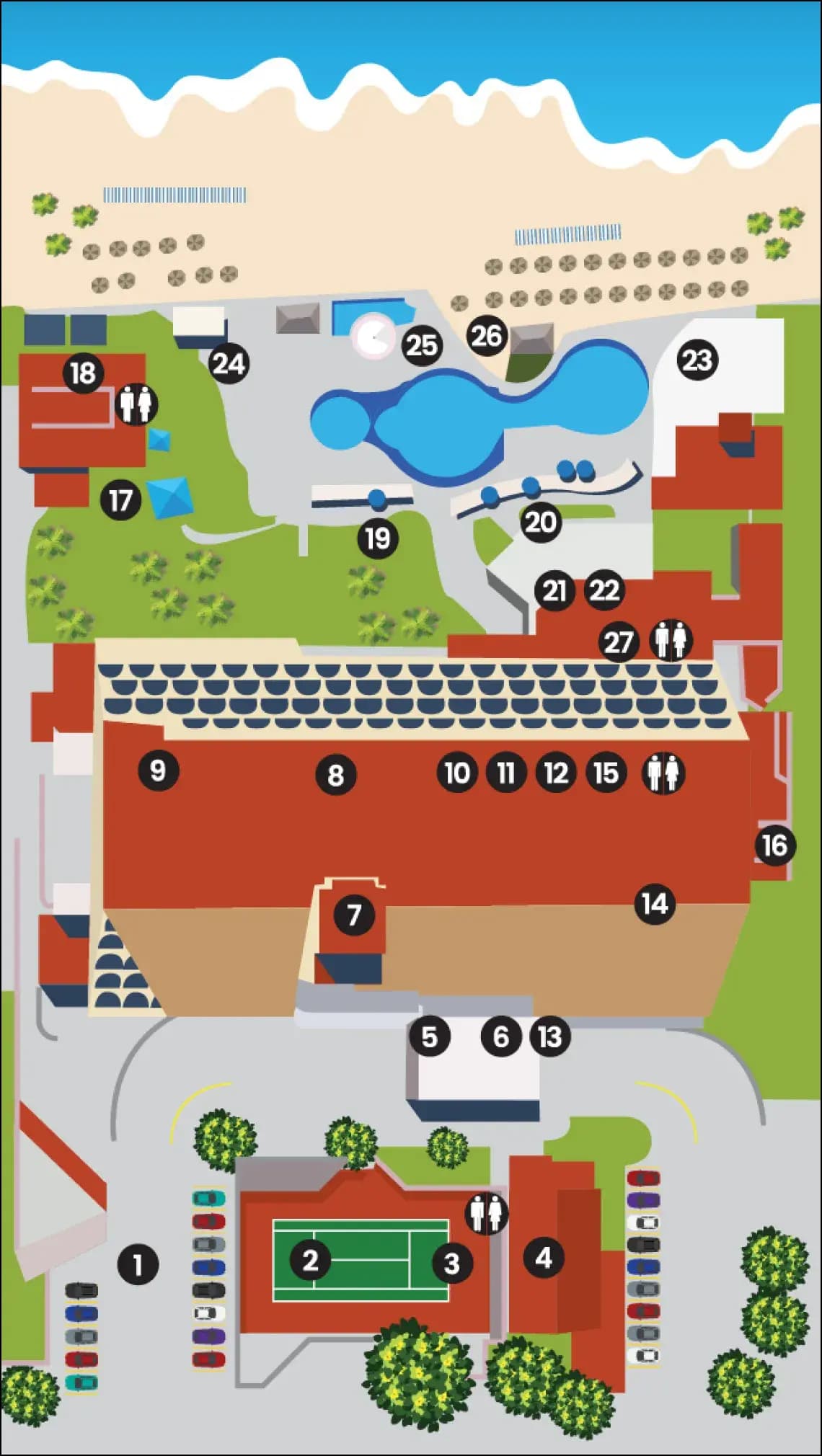 Variety of Activities Day and Night
Enjoy Our
At Golden Parnassus Resort & Spa, you won't have a single dull moment during your Cancun vacation. We offer a wide variety of activities both day and night to make sure you always have something exciting and fun to do.
Daytime Activities
During the day, you can join activities such as yoga classes, water aerobics, beach sports, games and much more. Our animation team will keep you moving and make sure you enjoy every moment to the fullest.
And if you prefer something quieter, you can also enjoy our spa, gym or just relax on the beach or in one of our pools while enjoying our all-inclusive service.
SEE DETAILS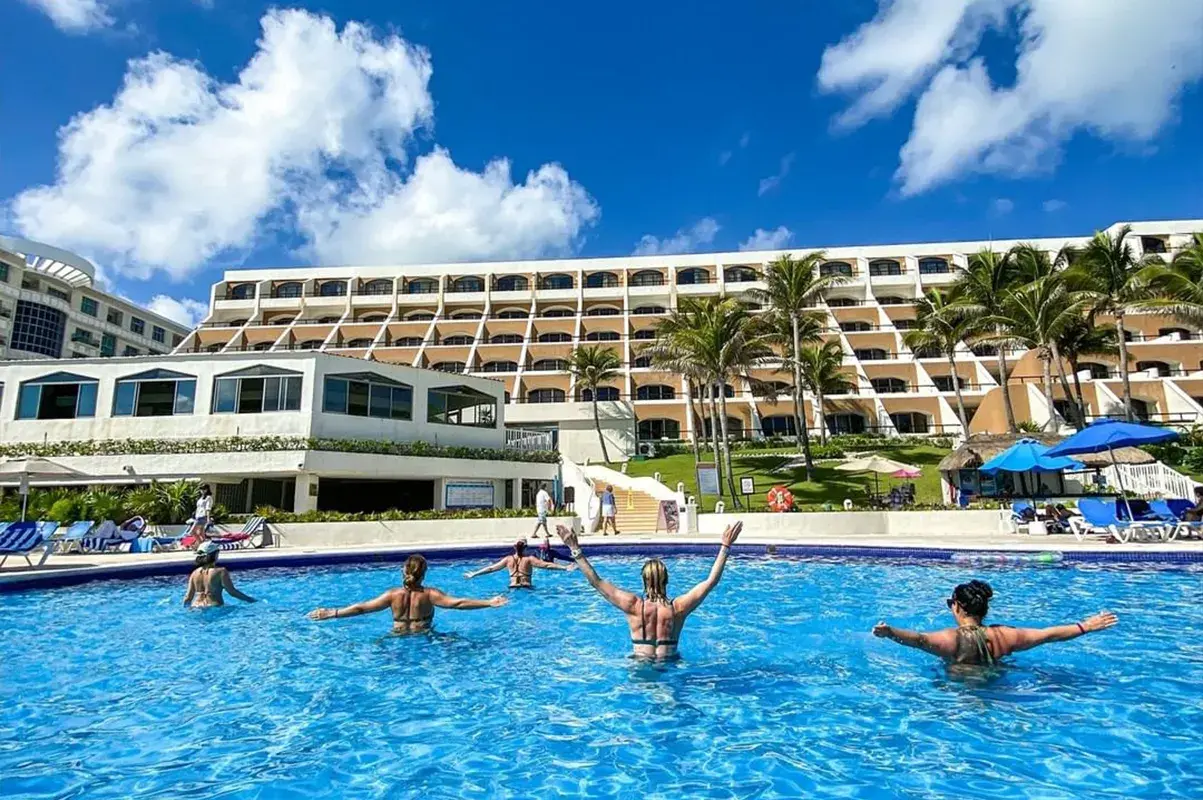 Nightly shows
At night, the atmosphere becomes more vibrant with live shows, live music and themed shows. In addition, we also offer themed parties, karaoke nights and other special events so you can enjoy the night to the fullest.
At Golden Parnassus Resort & Spa, no matter what your vacation style is, you'll always find something exciting and fun to do. Book now and let us help you create the perfect Cancun vacation!
SEE DETAILS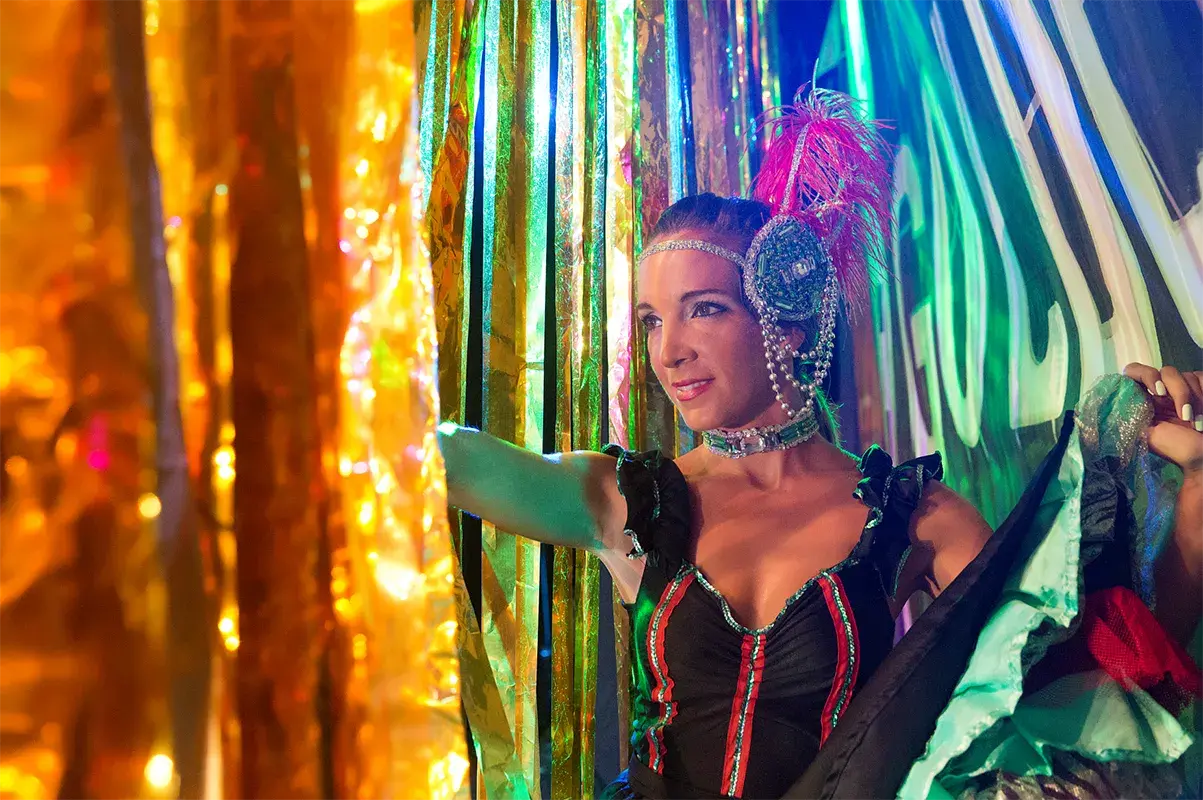 Welcome to Our Sustainable Hotel
Fostering Sustainable Tourism
At the all-inclusive Golden Parnassus Hotel in Cancun, we are committed to sustainable and environmentally friendly vacations, where every traveler has an important role in the conservation of the destination.
We offer a variety of activities that guarantee the protection of the environment and have built modern facilities that integrate perfectly with the natural resources of each area, while promoting cultural richness and local traditions. All of this is done while preserving the comfort of our guests.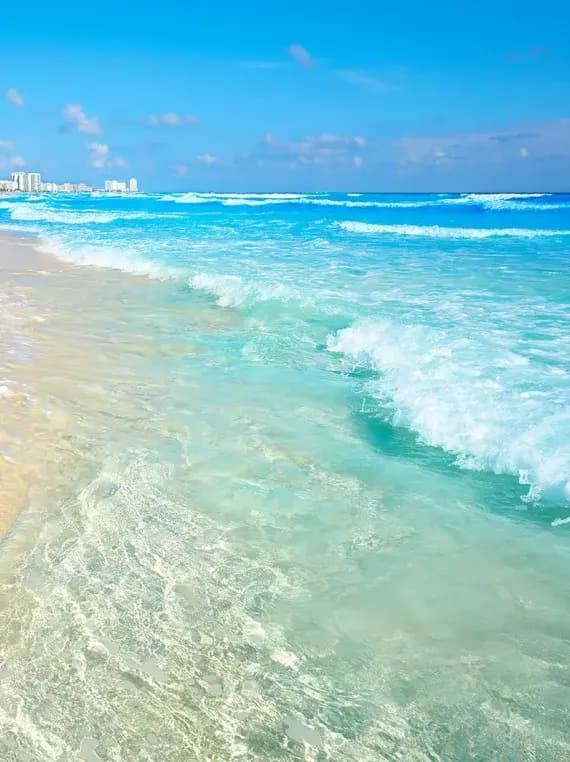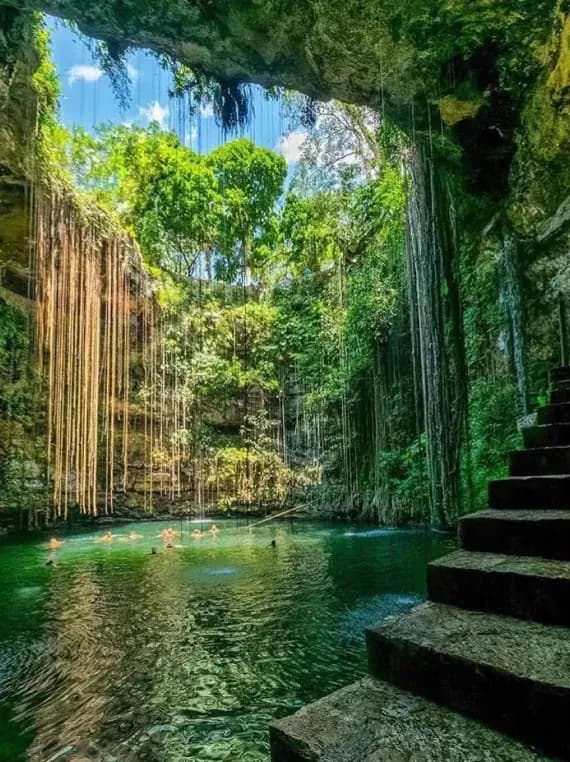 Check out our all-inclusive hotel in Cancun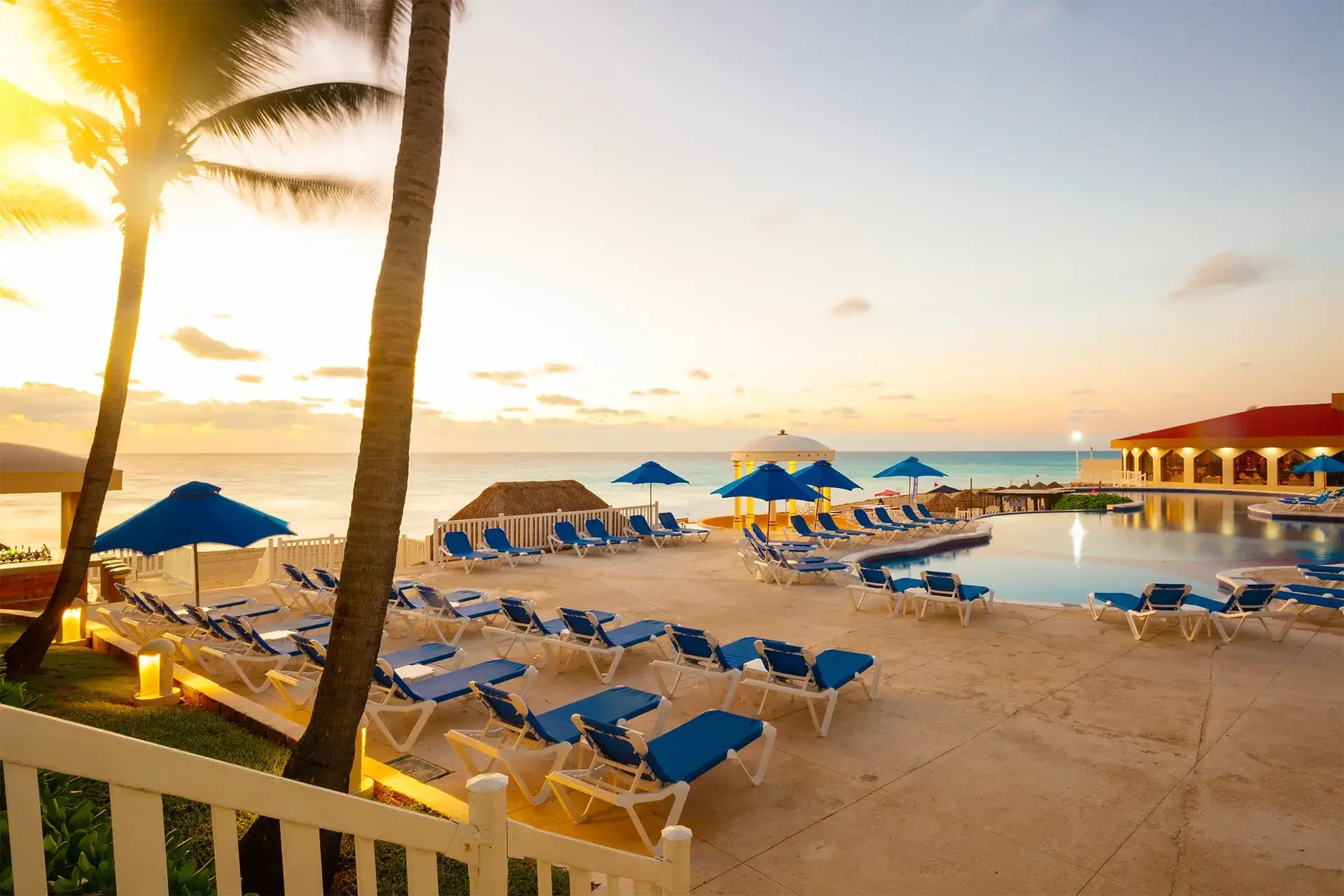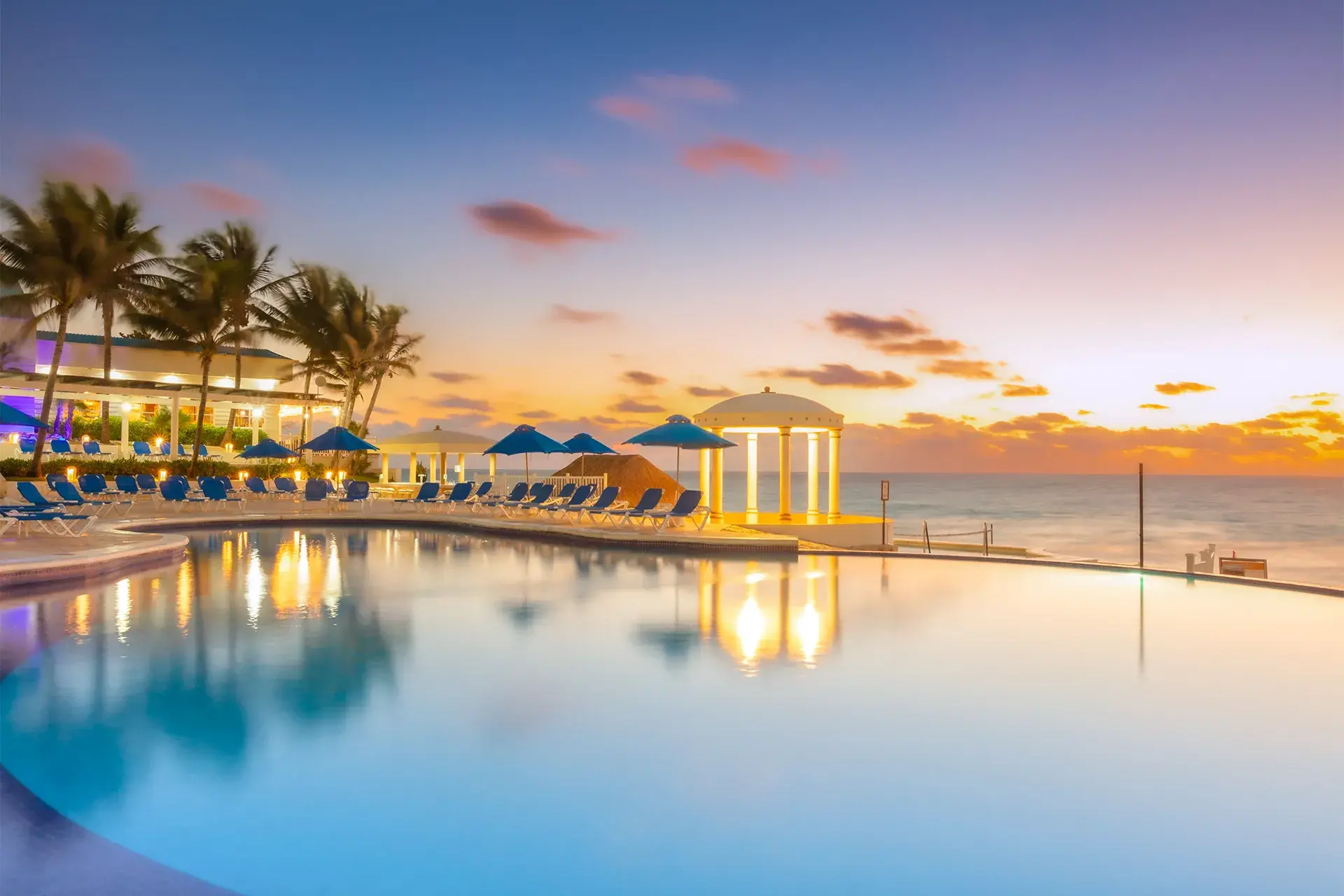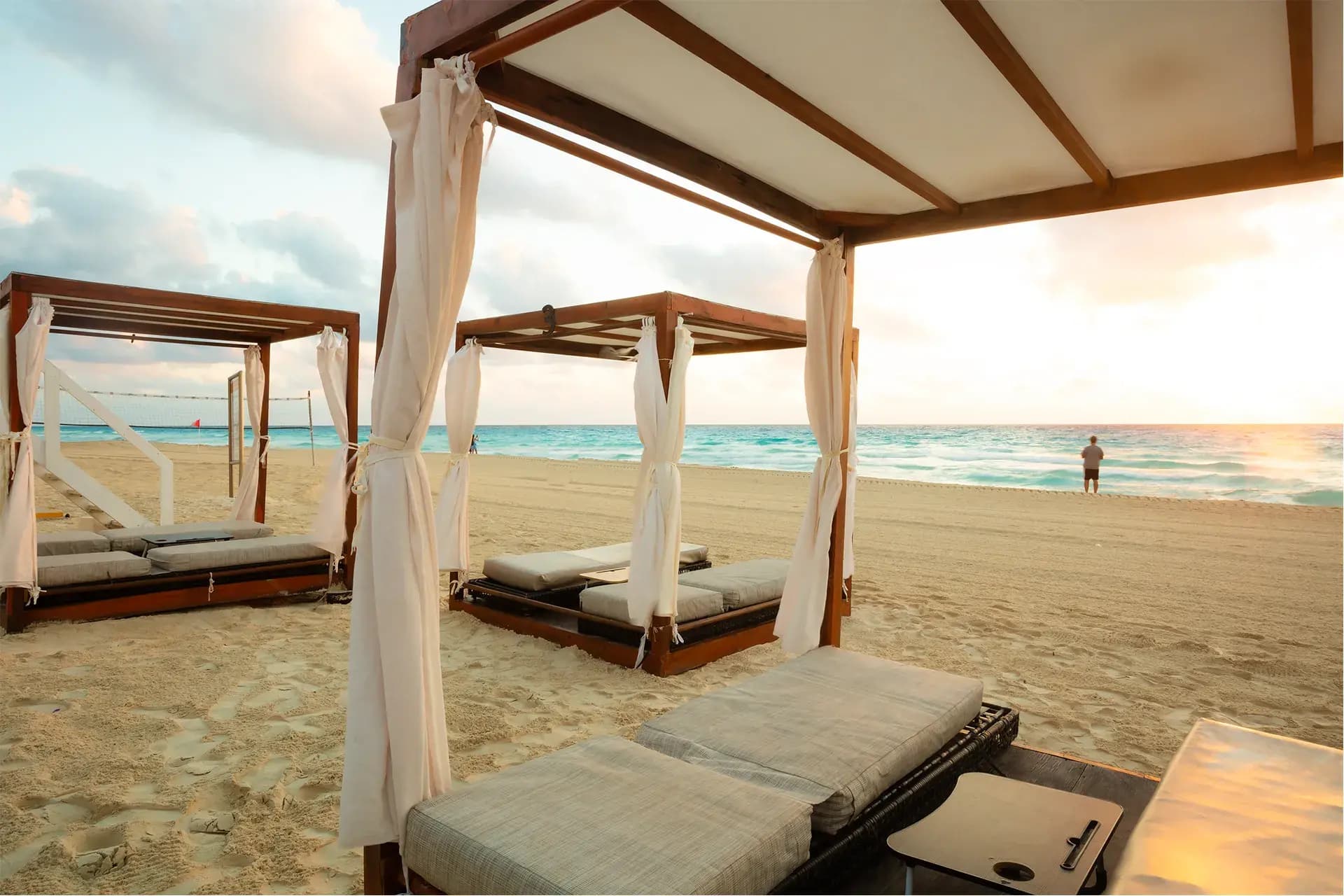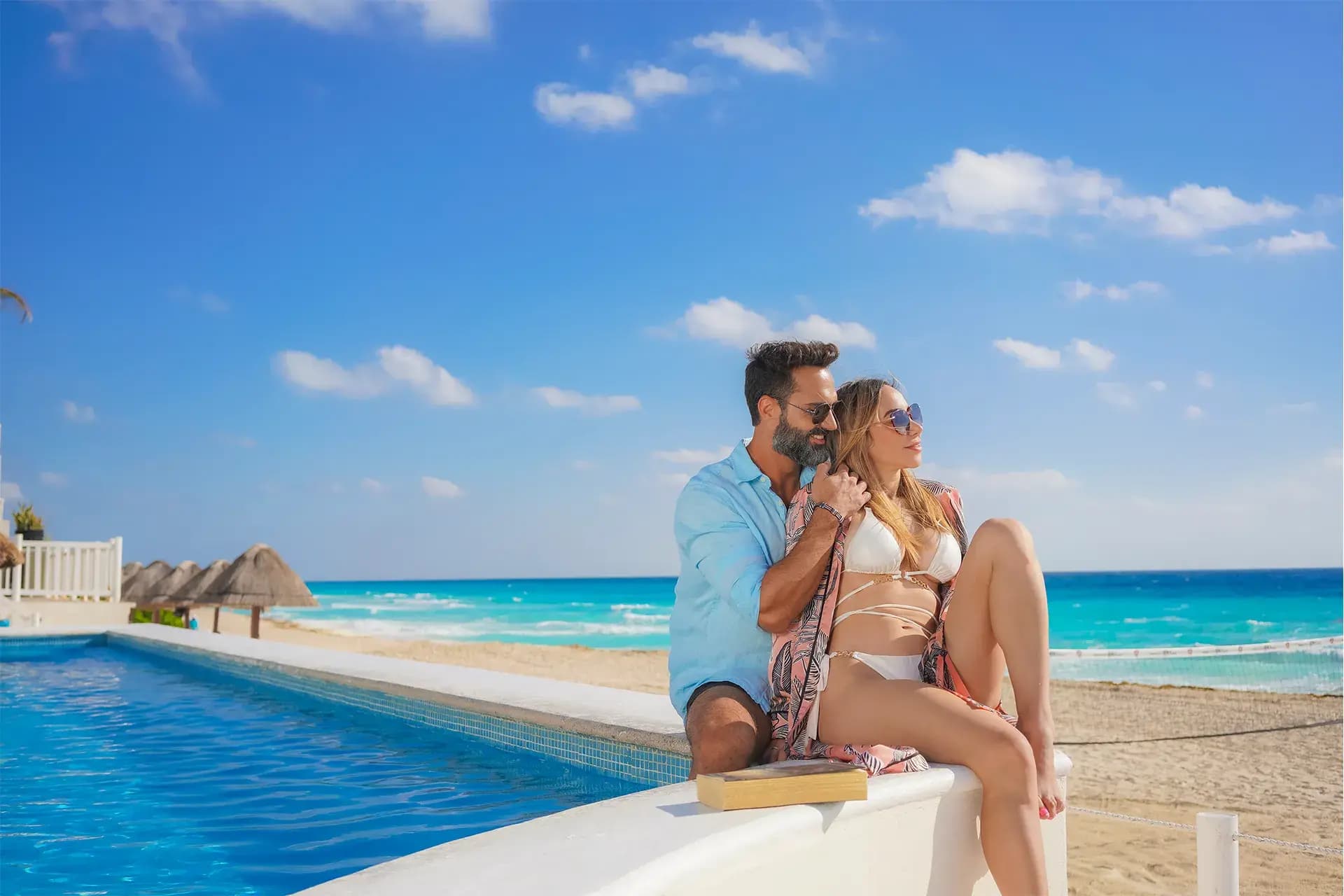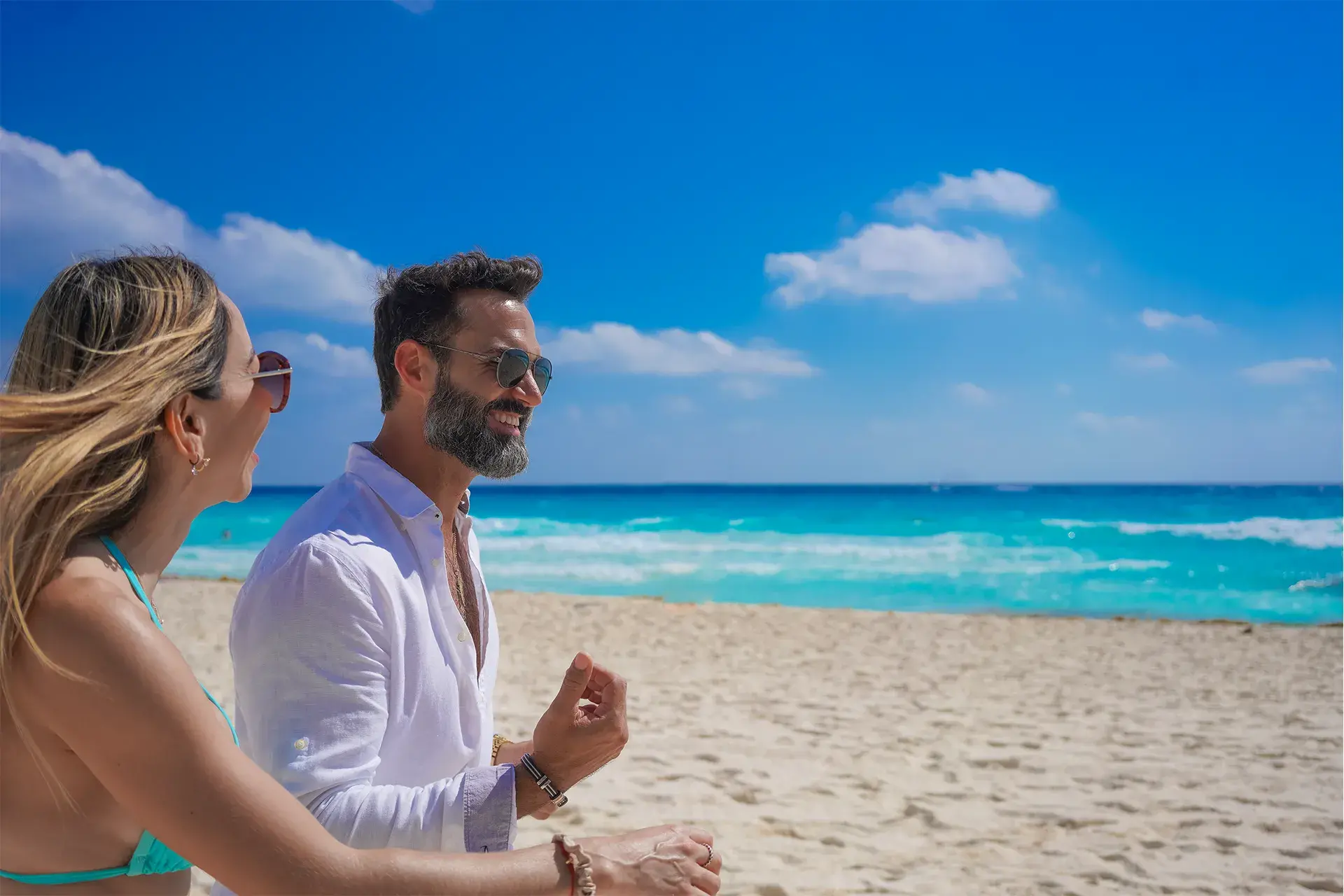 Discover
The Latest Insights and Trends in our blog
Discover
The Latest Insights and Trends in our blog
Subscribe to our
newsletter