Relaxation at our Spa in Cancun
Immerse yourself in an oasis of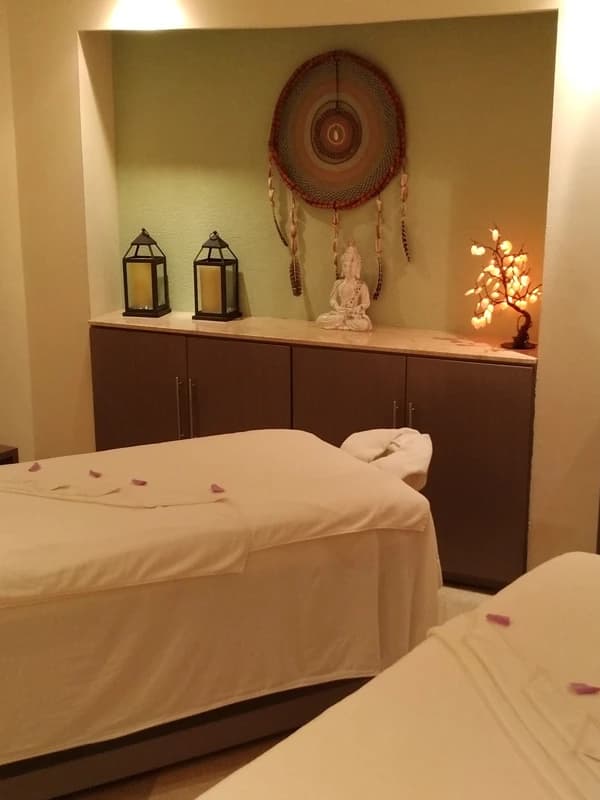 Can you imagine spending a few days in a paradisiacal place, surrounded by luxury and tranquility? Welcome to Golden Parnassus in Cancun, where our spa in Cancun is located, here you can disconnect from everything and enjoy unique moments of relaxation and wellness.
In this oasis of tranquility you will enjoy the best facilities, with a Jacuzzi to immerse yourself in hot water and let your muscles relax, a sauna to release toxins and improve your circulation; steam to moisturize and cleanse your skin, and a large rest area where you can read a book, listen to music or just close your eyes and let time pass.
That's not all, you can also enjoy a wide variety of beauty treatments and massages that will make you feel like new and renewed. From relaxing massages to facial and body treatments, everything is designed to treat you as you deserve.
In our facilities
Indulge in Serenity
Our spa in Cancun offers first class facilities for our guests to enjoy an unparalleled relaxation experience. Each of these facilities has been designed with the comfort and well-being of our guests in mind.
Whether you are looking for a break from daily stress or simply want to pamper yourself, this Cancun spa is the perfect place to do it.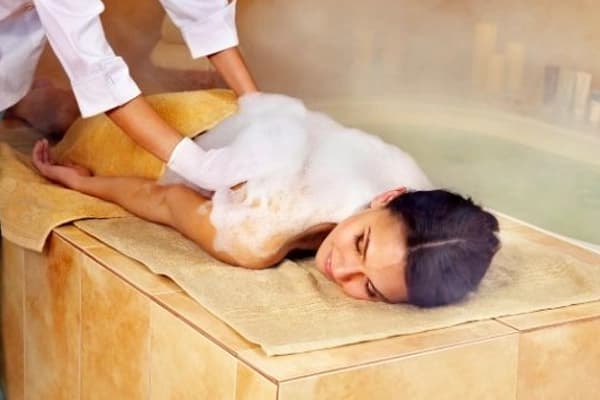 Jacuzzi
Is there anything more relaxing than soaking in a hot Jacuzzi while relaxing in Cancun? Come and experience the ultimate relaxation in our spa, where we invite you to enjoy our top-notch jacuzzi. Our jacuzzi is designed to offer the best possible experience of relaxation and wellness. Enjoy the therapeutic effects of the hot water while the hydromassage jets massage your muscles and bring you a sense of relief and tranquility.
Spa Services Tailored to Your Needs
Discover Diverse
At our spa in Cancun, we offer a wide variety of services to meet the needs of each of our clients. Whether you are looking for relaxation, rejuvenation or a complete makeover, at Golden Parnassus we have something for you.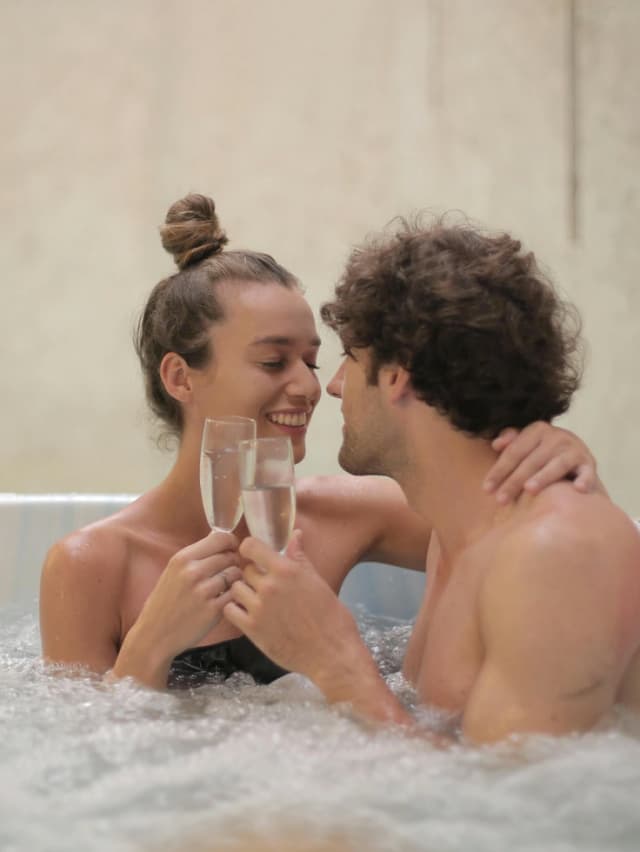 Beauty salon
In our spa in Cancun, we have a full service beauty salon to help you look and feel better than ever. Our salon is staffed by a team of highly trained stylists and beauty professionals who are on the cutting edge of the latest fashion and beauty trends; whether you want a complete makeover or just need a quick haircut before a special night out, our team of beauty experts will be happy to help you create the look you desire.
Discover more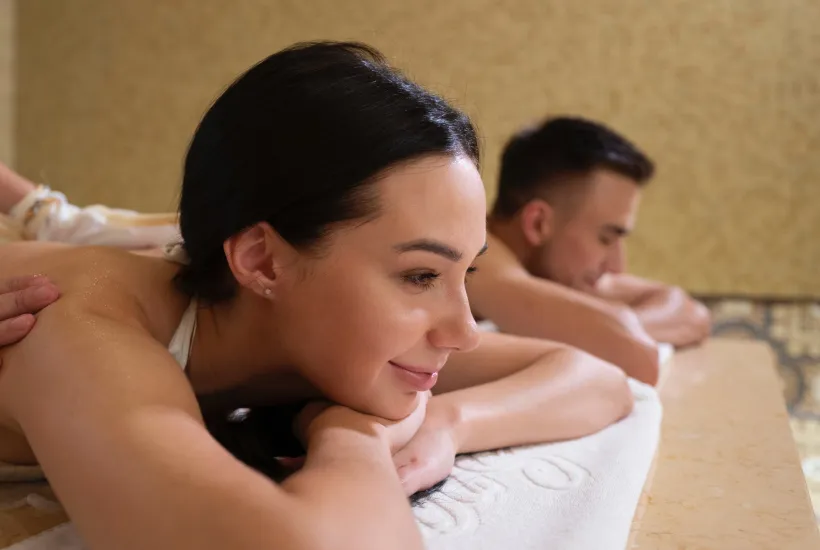 Subscribe to our
newsletter