The sun shines brightly in the sky, the warm breeze caresses your skin and the salty scent of the sea envelops you. You are in Cancun, a destination that goes beyond your expectations, a place where you can escape from routine and be part of the magic of nature. In this blog, we invite you to discover an unforgettable experience, where you can connect with nature uniquely by staying at the Golden Parnassus All-Inclusive Resort & Spa, a place that will make you feel like a dream come true.
In Cancun, every corner is a constant reminder of the beauty and power of nature. From the moment you set foot on its white sand beaches, you are enveloped by a sense of peace and wonder. The turquoise blue of the sea beckons you, inviting you to dive into its crystal clear waters and discover an underwater world full of life and vibrant colors.
If on this vacation you are looking to be part of a natural spectacle like no other, we invite you to stay at Golden Parnassus All-Inclusive Resort & Spa, where you can witness the turtle nesting.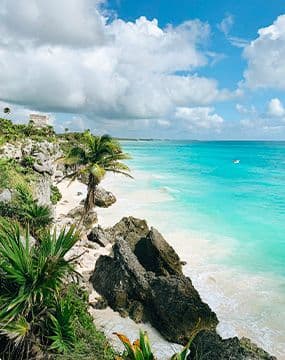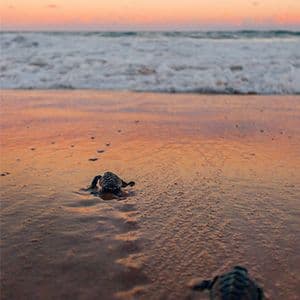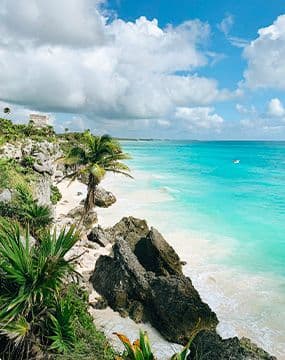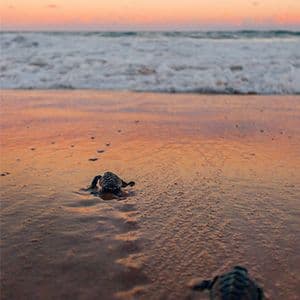 When is turtle nesting season in Cancun? The turtle nesting season in Cancun is a truly magical and moving time. Every year, during the summer months, the beaches of this beautiful region become a sanctuary for the sea turtles that arrive to lay their eggs. This natural spectacle is a reminder of the beauty and fragility of life in our oceans.
Cancun is home to several species of sea turtles, including the loggerhead, hawksbill, and white sea turtles. These majestic marine reptiles travel from far and wide to find the right beaches to perform their nesting ritual. It is an impressive and meaningful phenomenon, as each female seeks the exact site where she was born to continue the ancestral tradition.
During the spawning season, visitors have the unique opportunity to witness this wonderful natural event. With expert guides and respecting conservation regulations, tours are organized to observe the turtle nesting process. It is a moment of silence and admiration as you watch these delicate and courageous creatures build their nests and deposit their eggs in the sand.
At Golden Parnassus we are proud to be part of the conservation of marine life in Cancun, that is why we encourage you to join our efforts to protect these amazing creatures, following some simple guidelines: respect the signs and stakes on the beach, avoid taking pictures with flash, keep a minimum distance of 10 meters from the turtles, do not disturb or illuminate them during their nesting process, and avoid physical contact.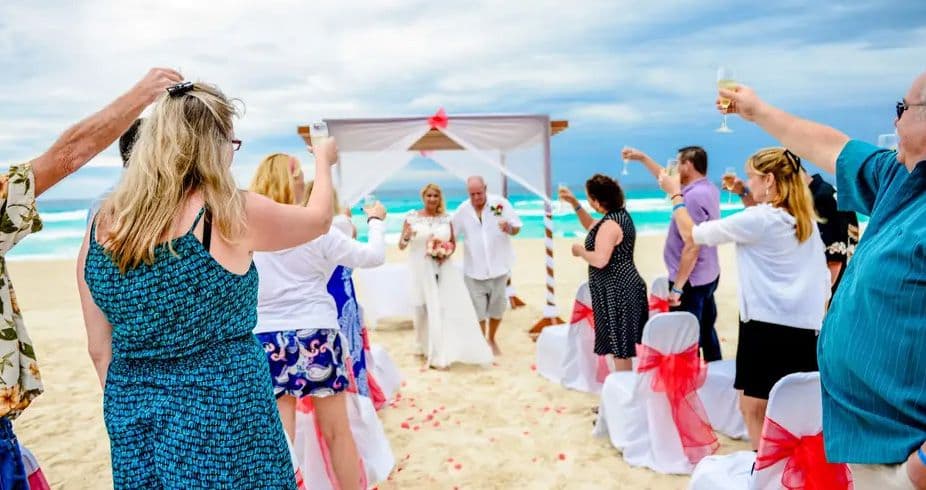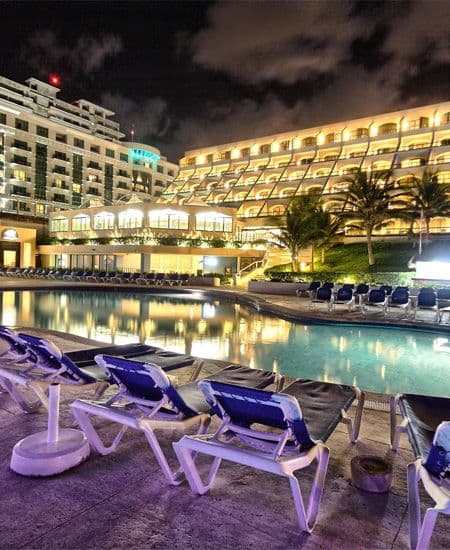 Lodging deals in Cancun
After an exciting sea turtle watching adventure, you can return to the resort and enjoy all the amenities and services we offer. Relax at the spa and indulge in rejuvenating treatments and soothing massages.
Indulge in an unparalleled dining experience at the resort's various restaurants, where you can savor delicious international and local cuisine.
But beyond the beauty of its facilities, the Golden Parnassus offers a wide range of activities and experiences that will allow you to connect intimately with nature and enjoy your stay in Cancun to the fullest. Whether you want to relax by the pool with a refreshing drink in hand, participate in exciting water sports or explore the underwater treasures in a snorkeling session, here you will find options for all tastes.
With its multiple entertainment options, such as live shows, live music and theme parties, our hotel invites you to enjoy unforgettable moments with your loved ones. Dance under the stars on the beach, laugh and create memories that will last a lifetime.
Summer is the perfect time to escape from routine and immerse yourself in the freshness and joy that only Cancun can offer. Take advantage of our unique lodging deals and become part of this unique experience of connection with nature. Discover the beauty of Cancun's beaches, participate in the sea turtle nesting and stay at the Golden Parnassus, where comfort and fun come together to offer you an unforgettable vacation.