If you are looking for an unforgettable vacation in the Caribbean, this is the perfect place for you. Summer in Cancun is truly special, with the radiant sunshine illuminating the beautiful beaches and bringing you a sense of warmth and happiness. Here at Golden Parnassus, exciting adventures and relaxing moments await you while you enjoy all the advantages of traveling in this season.
Imagine walking barefoot on the soft sandy beach while the sound of the waves caresses your ears. Immerse yourself in the crystal clear waters and cool off amidst spectacular scenery. Plus, you'll have a wide variety of activities to choose from, from water sports like snorkeling and paddleboarding to jungle hikes and relaxing treatments at our luxurious spa. Summer in Cancun is truly a magical time to connect with nature and experience the beauty of the Caribbean.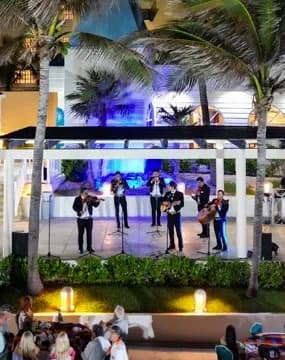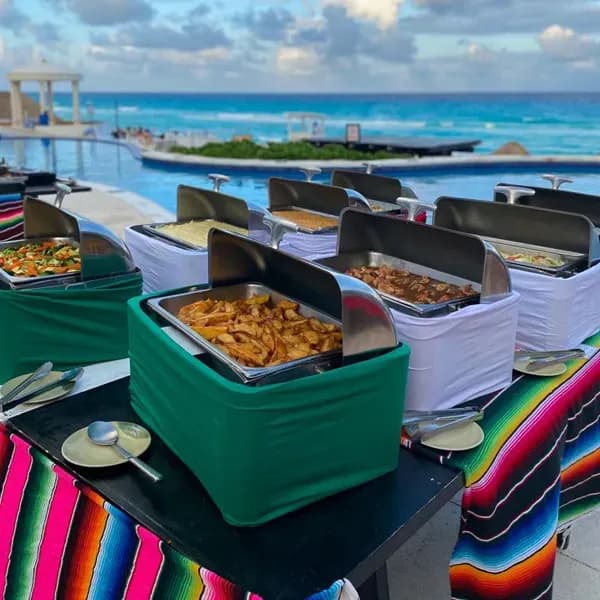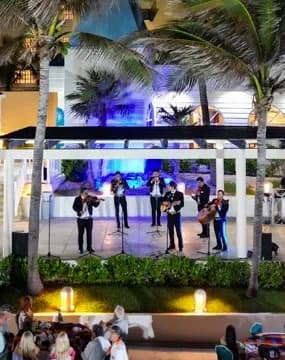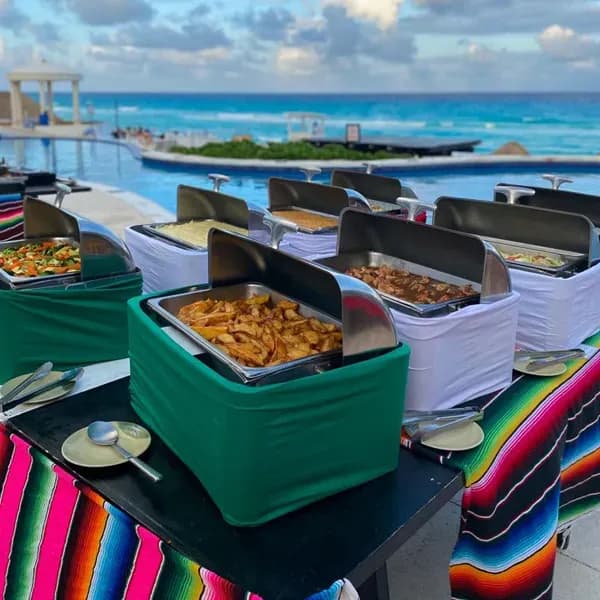 Mexican Night at Golden Parnassus All-Inclusive Resort & Spa
There's one night in particular that stands out at Golden Parnassus: Mexican Night – get ready to immerse yourself in the richness and authenticity of Mexican culture! This special night is an event at our resort, where you will be transported to a world full of flavors, music, and traditions.
Something you will love about Mexican Night is our delicious buffet. We offer a wide variety of antojitos, from traditional tacos al pastor to sopes or quesadillas. Our expert chefs strive to provide you with an authentic Mexican dining experience, full of flavors and aromas that will transport you directly to the vibrant markets of Mexico.
As you savor the delicious flavors of Mexican food, you will be accompanied by the enveloping and energetic sound of a live Mariachi band. These talented musicians will perform musical hits by Mexican artists and will be happy to interact with you, and there will be no resisting the temptation to get up and dance to the rhythm of Mexican music!
But that's not all. You'll also be thrilled by our folkloric show, where our talented dancers will take you on a journey through the main states of Mexico. From the colorful costumes and graceful movements of Jalisco's jarabe tapatío dance, to the joyful rhythms of Veracruz's son jarocho, you'll experience the diversity and beauty of traditional Mexican dance.
And if you are looking for a special souvenir of this Mexican night in Cancun, we have the perfect solution for you! We recreated a local market for you, where you will find a variety of booths with handicrafts and regional art. Here, you will have the opportunity to purchase unique and authentic souvenirs to take back home. Don't miss the opportunity to take with you a little piece of the culture that captivated you during your vacations.
Mexican night takes place in the pool and lobby area (in case of a rainy day). Imagine enjoying the refreshing evening breeze and breathtaking views as you immerse yourself in the magic of Mexico. It will be a night full of laughter, joy, and unforgettable moments.
We are committed to making your vacation a unique experience. Our friendly and attentive staff will always be available to meet your needs and make sure you have the time of your life. Come and join the fun at our Mexican Night and let us captivate you with the warmth and authentic Mexican charm you will find at Golden Parnassus Cancun!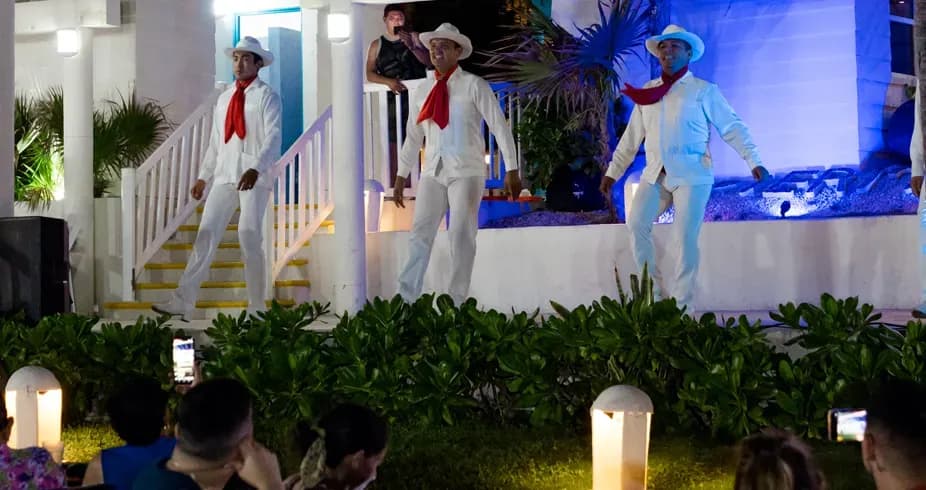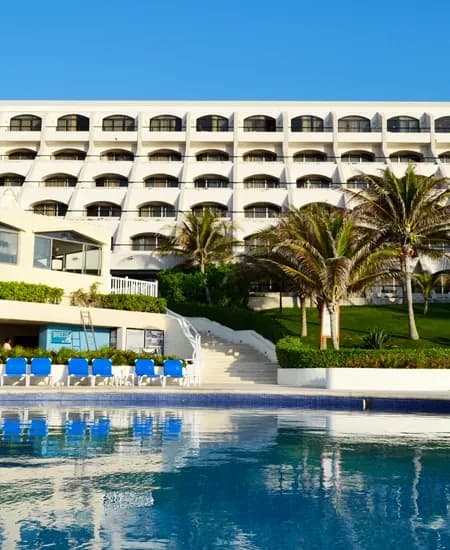 Stay at an adult's only hotel in Cancun!
Take advantage of our incredible promotion at the Golden Parnassus Hotel in Cancun! Book online and enjoy up to 42% off with our Summer Sale. This offer is valid until July 3, 2023, and you will be able to travel between July 9 and August 3 of the same year.
Don't miss the opportunity to enjoy an unforgettable vacation in an adults-only hotel with spa, restaurants, bars and a wide variety of daytime and evening activities. Book now and make the most of your next vacation at the Golden Parnassus!