If you are looking for a vacation full of sun, beach, and fun, there is no better place than this. The beaches of Cancun are simply stunning, and I assure you they will leave you breathless. Why are they so beautiful? Well, there are several reasons.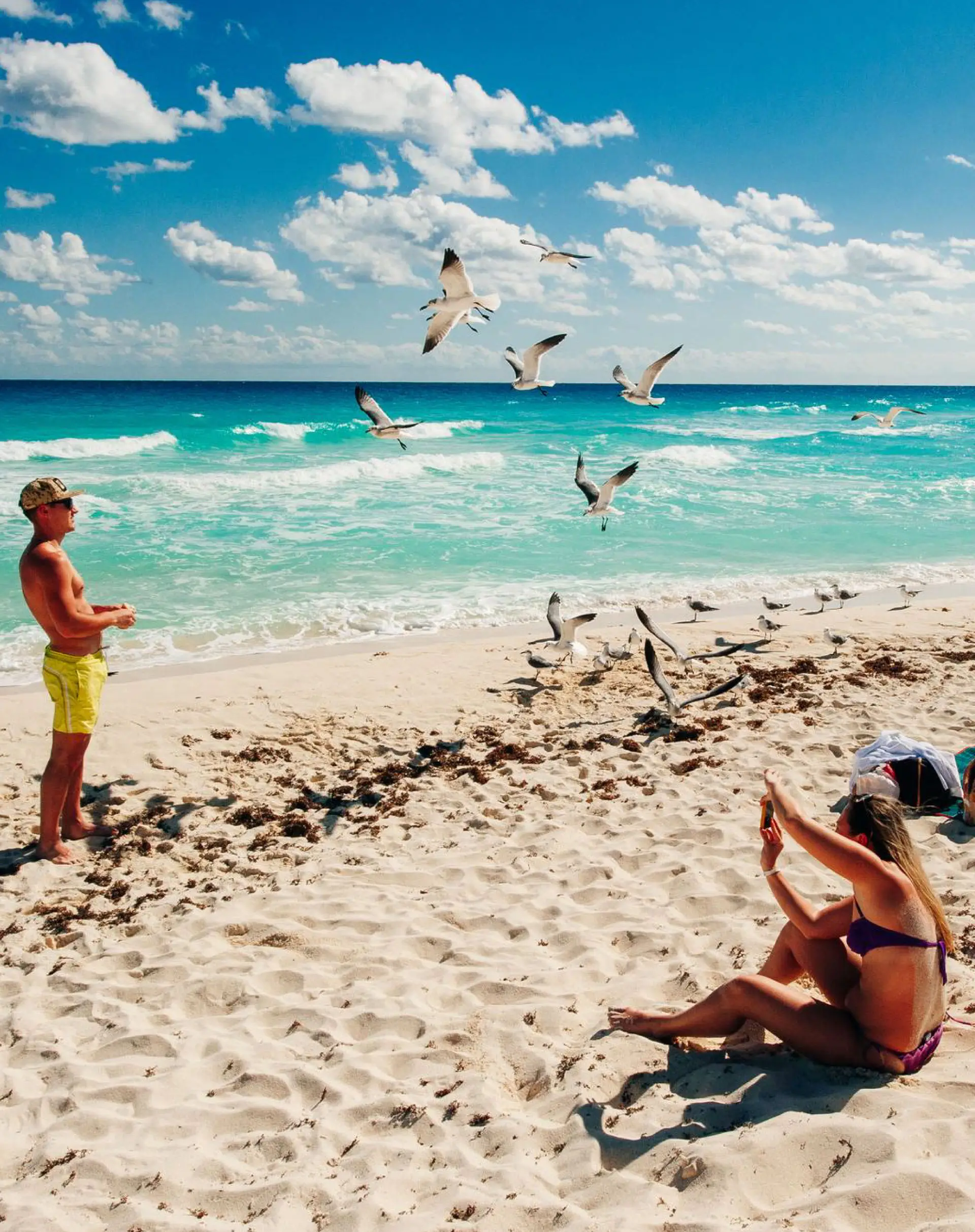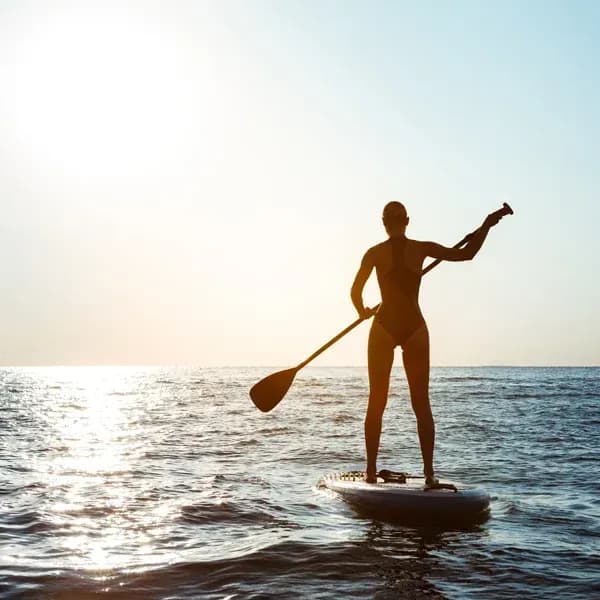 First, the sand is soft, white, and fine, making it perfect for walking barefoot, building sand castles, or just lying down and enjoying the sun. In addition, the water is crystal clear and turquoise, making it an ideal place for water sports such as snorkeling, diving, or paddle surfing. It is also ideal for swimming, as the temperature is pleasantly warm all year round.
In addition, the beaches of Cancun are surrounded by lush tropical vegetation, making them even more spectacular. In addition, the diversity of marine life is impressive, from small colorful fish to huge sea turtles, and everything in between.
But that's not all, some beaches in Cancun have Blue Flag certification, which endorses them as the best beaches for an unforgettable vacation. Do you know what Blue Flag certification is? We tell you more about this here.
What is Blue Flag certification?
Blue Flag certification is an international recognition awarded to beaches, marinas, and boats that meet high quality standards in terms of safety, cleanliness, environmental management, education, and information. Having Blue Flag certification on a beach means that it is a safe and sustainable place to enjoy recreational activities in the water, as well as being committed to preserving the environment.
Visiting beaches with this certification not only guarantees a pleasant and safe experience, but also contributes to the conservation of the marine ecosystem and promotes responsible tourism.
So if you want to have a wonderful experience in the Caribbean, follow this guide with the best beaches in Cancun.
Top 5 best beaches in Cancun
Delfines Beach
This is the perfect beach for those looking for a quieter and more relaxed beach experience. With its soft white sand and crystal clear waters, you can feel the sea breeze and the sun on your skin while you rest under the shade of a palm tree. In addition, if you are a lover of water sports, this is the perfect place to surf or paddleboard!
North Beach
This beach will make you feel like you are in a tropical paradise. Its crystal clear blue and turquoise waters are ideal for swimming and snorkeling, and its soft white sand is perfect for walking barefoot.
In addition, you can relax in one of the hammocks on the beach while enjoying a delicious cocktail.
Marlín Beach
If you are looking for a beach with a lot of energy and fun, Marlín Beach is your destination! Here you will find a wide variety of water activities such as kiteboarding, windsurfing, and water-skiing.
You can also enjoy many restaurants and bars to taste local food and refreshing drinks.
Whales Beach
This beach is the ideal place for those looking for a more family-friendly and relaxed atmosphere. With its soft white sand and calm waters, you can enjoy a family beach day. Around you will find several places where you can rent umbrellas and chairs for a more comfortable day.
Chac Mool Beach
If you are a snorkeling lover, you cannot miss this beach! Here you can swim and explore the marine life in its crystal clear waters. In addition, you can also enjoy other water activities such as kayaking or simply relax on the beach while enjoying the sun and sea breeze.
In Cancun, every beach is a unique paradise waiting to be discovered.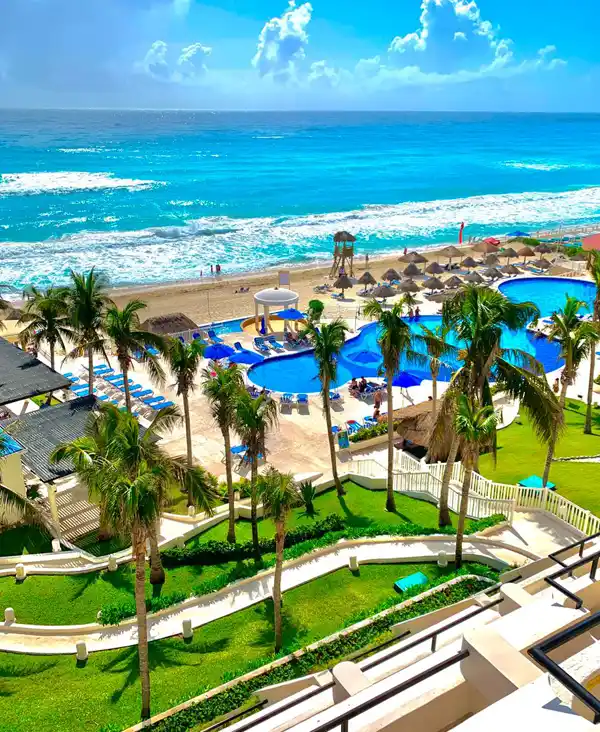 Stay in an adults-only beachfront hotel in Cancun
If you can't wait to visit the best beaches in Cancun, it's time to pack your bags, and choose the hotel that best suits your travel style.
At Golden Parnassus, we have everything you need! Our all-inclusive hotel for adults is located in front of the beach, which means you can enjoy the ocean breeze and the soft white sand whenever you want.
Our hotel has different gastronomic options, so you can enjoy the best international food. From a buffet with a wide variety of options to a sushi restaurant, a steakhouse, a trattoria and a Mexican restaurant. In addition, we have several bars, so you can enjoy delicious cocktails at any time of the day.
But that's not all, at Golden Parnassus you will also find a wide variety of activities to make your days even more fun.
We also organize events and activities day and night, so you always have something to do. And if you require a moment of relaxation, you can visit our spa, where you can enjoy different treatments and massages. In addition, our rooms are spacious and have all the amenities you need to feel at home.
Don't think twice, book a room at Golden Parnassus, an all-inclusive beachfront hotel, and start enjoying yourself.