Cancun, with its spectacular natural beauty and offer of exciting activities, has become a magnet for lovers in search of adventure and unforgettable moments. With its white sand beaches and crystal-clear waters, this Caribbean destination offers the perfect setting to fall in love again and again.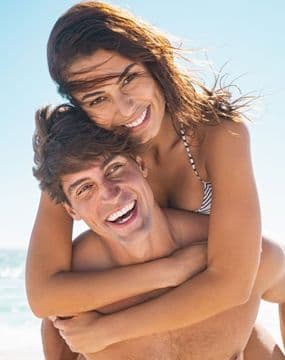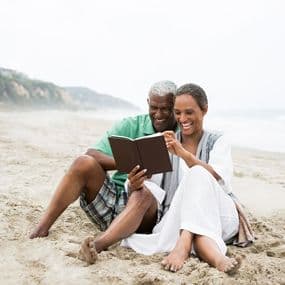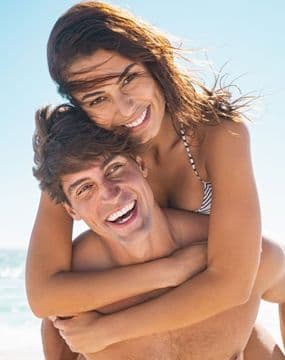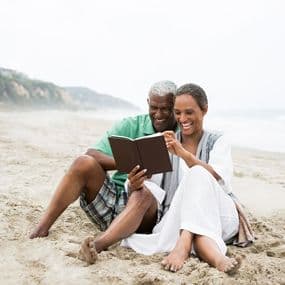 In our all-inclusive hotel for adults, you can enjoy an experience full of amenities and details designed exclusively for couples. From romantic rooms with ocean views to intimate candlelit dinners, we make sure your stay is magical at every turn.
But what to do in Cancun as a couple beyond the comforts of the hotel? Get ready to discover endless exciting possibilities. From venturing on fascinating excursions to the ancient Mayan city of Tulum, to diving into the crystal clear waters of the cenotes, fun, and exploration will be at your fingertips.
At Golden Parnassus All Inclusive Resort & Spa, we'll guide you through Cancun's hidden treasures and provide helpful tips to make the most of your romantic getaway. From gourmet dining recommendations to the most romantic places to watch the sunset, we want you to immerse yourself in the magic of Cancun and create unforgettable memories with your partner.
Romantic activities in Cancun
On the beaches of Cancun there are activities for everyone, no matter if you are looking for a little adrenaline, or a day of wellness and calm to enjoy as a couple. From massages on the beach, rejuvenating spa rituals, to thrilling catamaran rides, in Cancun you can unwind and enjoy moments of serenity and connection with your other half.
Explore Cancun's best beaches
Cancun is famous for its white sand beaches and turquoise waters. Take the opportunity to relax with your partner in a comfortable hammock, sunbathe and enjoy a refreshing swim in the sea. You can see here our recommendations for the best beaches in Cancun.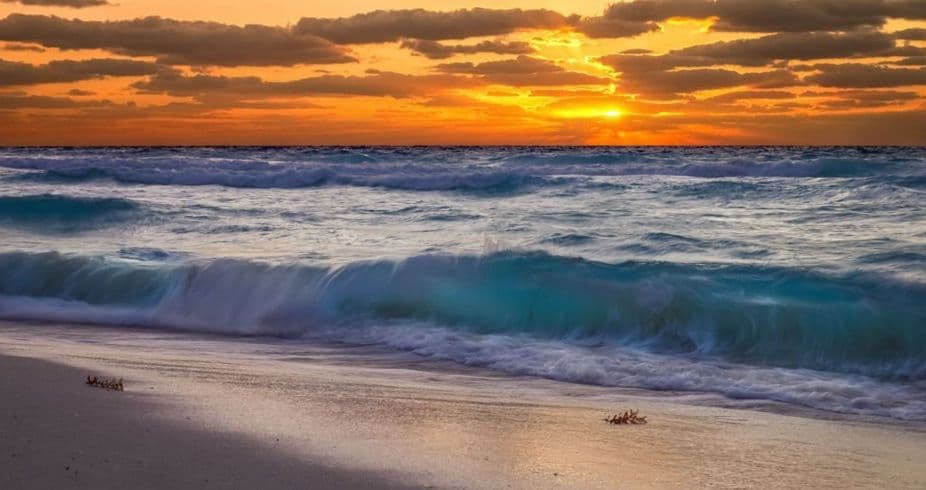 Between the dreamy beaches and unforgettable colorful sunsets, every moment becomes an opportunity to create priceless memories together. The relaxed rhythm of the sea invites romantic walks along the shore, while candlelit dinners on the beach become intimate and unforgettable moments.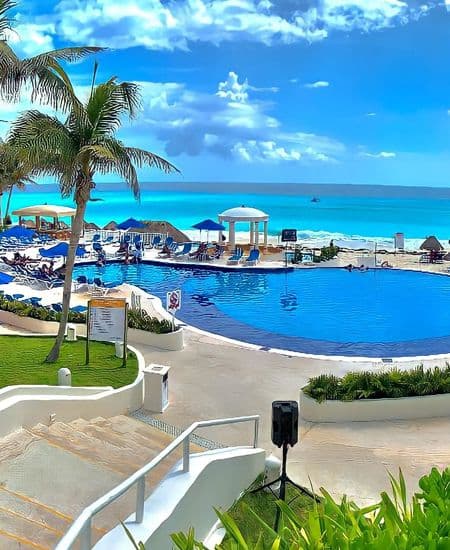 Catamaran ride at sunset
Nothing is more romantic than sailing on a catamaran in Cancun while the sun sets on the horizon. Enjoy a relaxing ride on the crystal clear waters of Cancun, toasting with champagne and admiring the colors of the sky at sunset.
Swimming in the cenotes
The cenotes in Cancun are natural freshwater sinkholes found in the Yucatan Peninsula. Dive into these subway wonders and discover a magical world full of stalactites, stalagmites and crystal clear waters. Cenote Dos Ojos and Gran Cenote are two popular options near Cancun.
Practice water sports.
Take advantage of Cancun's warm, crystal-clear waters for exciting water sports. From snorkeling to scuba diving, you can explore the amazing marine life and coral reefs that make this region an underwater paradise. You can also try paddleboarding, jet skiing or parasailing to add a touch of adrenaline to your adventure.
Romantic dinner in Cancun
At Golden Parnassus All Inclusive Resort & Spa, we have a wide selection of restaurants where you can enjoy a romantic dinner by the waves. Imagine a table adorned with candles, the soft sound of the waves and a delicious gourmet meal, the perfect combination for an unforgettable evening as a couple!
We recommend you to book a dinner at our Shangri-La restaurant, where you can enjoy the best international specialties with an innovative and contemporary touch, you will love it!
Stay at an all-inclusive hotel for adults in Cancun
It's time to plan your next getaway to Cancun, stay at Golden Parnassus, our all-inclusive hotel will give you the comfort and relaxation you deserve. Relax in our large rooms overlooking the Caribbean Sea, savor exquisite dishes in our restaurants, or enjoy refreshing drinks in our themed bars. Everything is designed to make your stay simply perfect.
So, let yourself be enveloped by the magic of Cancun and the romance in the air. At our all-inclusive hotel, you will live unforgettable moments, enjoy unparalleled experiences and, above all, create memories you will treasure forever. Book now and let us make your dreams of a romantic getaway in Cancun's paradise come true!