If you are looking for an unforgettable vacation in a paradisiacal destination, Cancun is the perfect choice. Its stunning white sand beaches and turquoise waters invite you to relax and enjoy the sun while immersed in an atmosphere of tranquility and beauty.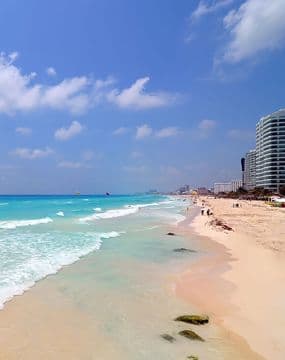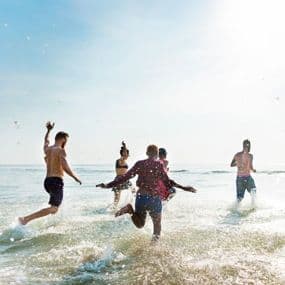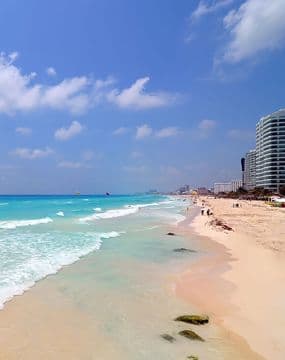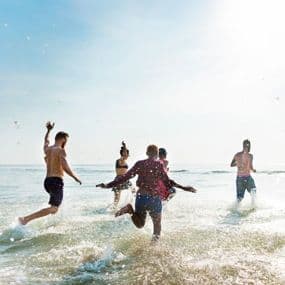 But what if we let you in on a secret? In addition to the famous beaches of Cancun's hotel zone, this paradise is home to some hidden gems, magical places where you can escape the crowds and immerse yourself in the serenity of nature. In this blog, we will take you to discover Cancun's less visited beaches, creating an irresistible scenario where you can imagine your perfect moment under the sun on some of the best beaches in Mexico.
Enjoy the quietest beaches in Cancun
If you're in search of tranquility and want to enjoy the natural beauty in peace, we recommend exploring Cancun's less-traveled beaches.
These hidden treasures will allow you to relax, unwind and immerse yourself in an idyllic setting far from the hustle and bustle of tourism. Imagine finding yourself on a serene beach, surrounded by lush tropical vegetation and the gentle sound of the waves caressing the shore.
In these paradisiacal corners, you can enjoy moments of tranquility and contemplation, with the sea breeze caressing your face and the sun caressing your skin.
Visiting Cancun's quieter beaches is the perfect plan for those looking to get away from routine and enjoy a relaxing day with their other half, or groups of friends.
Which are the best beaches in Cancun?
Langosta Beach: Located at the northern end of the hotel zone, Playa Langosta is perfect for those seeking a quieter atmosphere. With its soft sand and crystal clear waters, it is an ideal place to swim, sunbathe or enjoy a romantic stroll along the shore.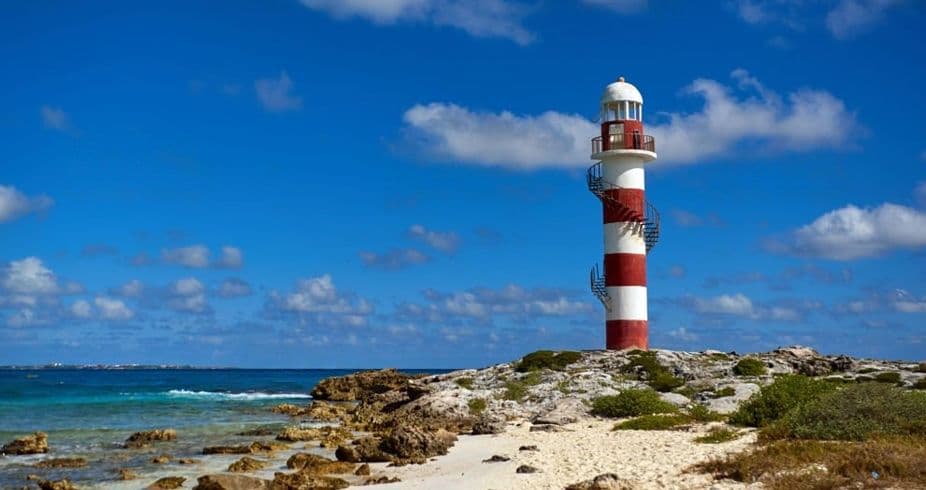 Total relaxation in Cancun This paradisiacal corner of Quintana Roo, is famous for its endless partying, for having the best nightclubs, and for its diverse activities for the whole family. But Cancun is more than that, here you can also relax, let the waves take away your stress, and not worry about anything but a good sunbath.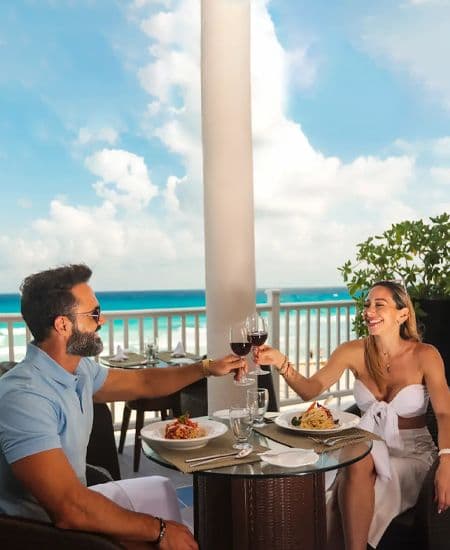 Nizuc Beach: Surrounded by lush vegetation and tranquility, Playa Nizuc is a hidden gem in Cancun. With its beautiful white sand and calm waters, it is a perfect spot to relax and escape the tourist hustle and bustle. Enjoy a refreshing swim in its crystal clear waters, or just relax on the sand.

Xcacel Beach: Located near Tulum, Playa Xcacel is an unspoiled beach of white sand and crystal clear waters. With its protected natural environment and tranquil atmosphere, this beach is perfect for those looking for a more secluded experience. You can relax on the beach, swim in its clear waters or explore the nearby nature reserve.

Paraiso Beach: Also in the Tulum area, Playa Paraiso is known for its breathtaking beauty and laid-back atmosphere. With its fine white sand and turquoise waters, it is an idyllic place to relax and enjoy the sun. You can take spectacular photographs, take a stroll along the shore, or simply relax in a hammock under the shade of a palapa.

Akumal Beach: Located between Tulum and Playa del Carmen, Playa Akumal is famous for being home to sea turtles. You can swim with these fascinating creatures in their natural habitat. In addition, the beach offers beautiful coral reefs, ideal for snorkeling and exploring the rich marine life.

San Miguelito Beach: The star of Cancun, San Miguelito Beach in Cancun is a hidden and quiet beach, perfect for those looking to relax.
With more than a kilometer of extension, it offers a serene and uncrowded environment. You can enjoy exciting water activities here, such as paragliding and jet skiing. You can also bring your own food and enjoy a delicious picnic on the beach. A few meters away, you will find the archaeological site of San Miguelito and its museum, where you can explore ancient vestiges of the Mayan culture. Located in Cancun's Hotel Zone, getting to this beautiful beach is easy using the hotel bus route. Between the Oasis Hotel and the Ritz Carlton.
Adults-only hotel lodging in Cancun.
To make the most of your vacation in Cancun, we invite you to stay at the Hotel Golden Parnassus All Inclusive Resort & Spa, an adults-only hotel that combines comfort and entertainment. Enjoy rooms with ocean view in Cancun or overlooking the Nichupte lagoon, delight yourself with the delicious gastronomy in its restaurants and relax in our spa. Our hotel offers a wide variety of activities and entertainment, from water sports to nightly shows. In addition, you can take advantage of special offers and exclusive packages that provide an unforgettable experience.
Cancun is much more than its popular beaches. Discover the hidden and less traveled beaches of the area, enjoy the tranquility, natural beauty and serenity they offer. Stay at the Hotel Golden Parnassus All Inclusive Resort and Spa for an unparalleled experience.